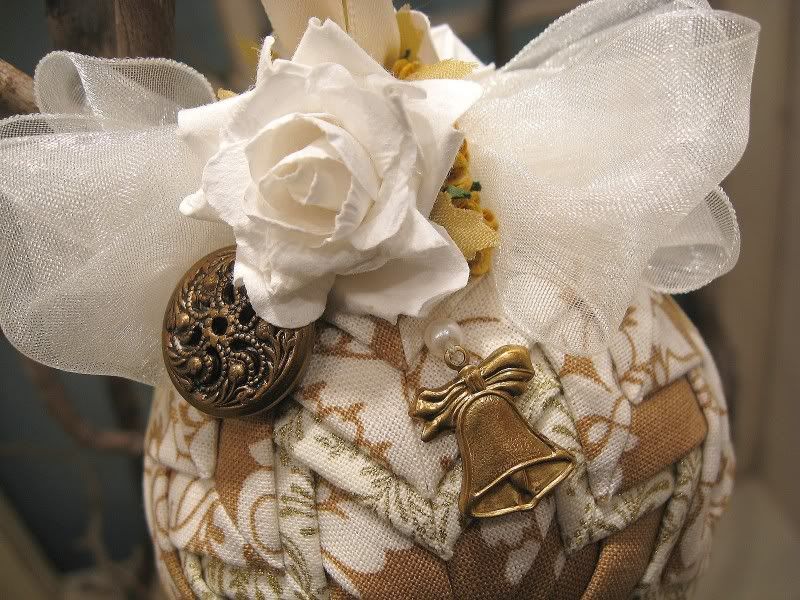 If you've ever glanced over at my sidebar, you may have noticed that I have a couple of Etsy shops. I absolutely adore selling on Etsy. (And buying, too. One peek into my jewelry box and it's undeniable!) However...as any Etsian will tell you...the BEST thing about Etsy is the people. When someone purchases one of my items, they usually share a story with me...and it's always something lovely.
Yesterday, I received an order for a keepsake ornament through my shop, Katarzyna. A loving daughter wanted to present her parents with something special for their 50th wedding anniversary. And she chose one of my quilted ball ornaments for this honor!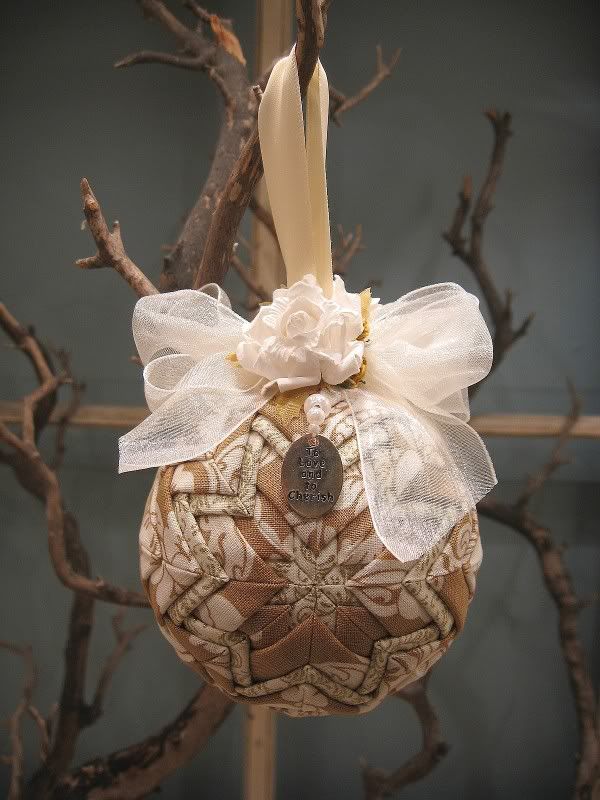 This ornament features gold and soft white quilting cottons from Anna Griffin...ivory satin ribbon and gossamer bows...white paper roses and old gold rosebuds...a vintage mirror-back button...a golden bell charm and...
...and tiny oval disk, with the sentiment "to love and to cherish."
I found myself extremely touched and inspired by this gesture and this story of enduring love. You see...yesterday was OUR 16th wedding anniversary. If I am blessed enough to cross that 50-year threshold with my TM, I shall be a very old woman. And he a very old man. But...I shall cherish every year and every gray hair and every wrinkle. I love him more every day.