Ahem. I'm delighted to say that my circle skirt is finished! And ahead of schedule. I'm quite impressed with myself...giddy, in fact. This is a minor miracle. If you could see the half-finished projects cluttering up my workroom...well, let's just say you'd understand.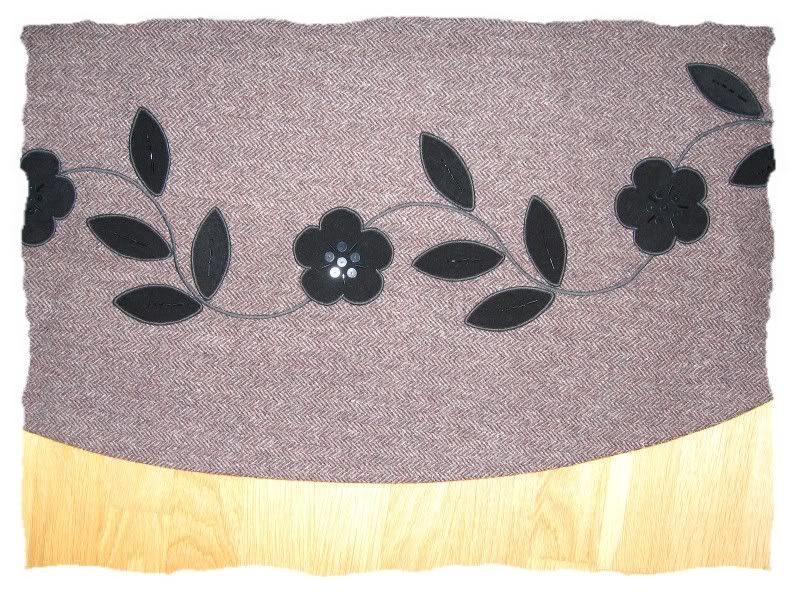 Here is the finished hem and applique. I hope you can see that I've embellished the velveteen vine with flat black sequins, black bugle beads and seed beads. I wanted to add a little sparkle...without being flashy about it. This was my first attempt at beading. I didn't plot out the design...because I wanted it to look casual and not too perfect...so I just kind of eyeballed it as I went along. And it worked. It's not perfect!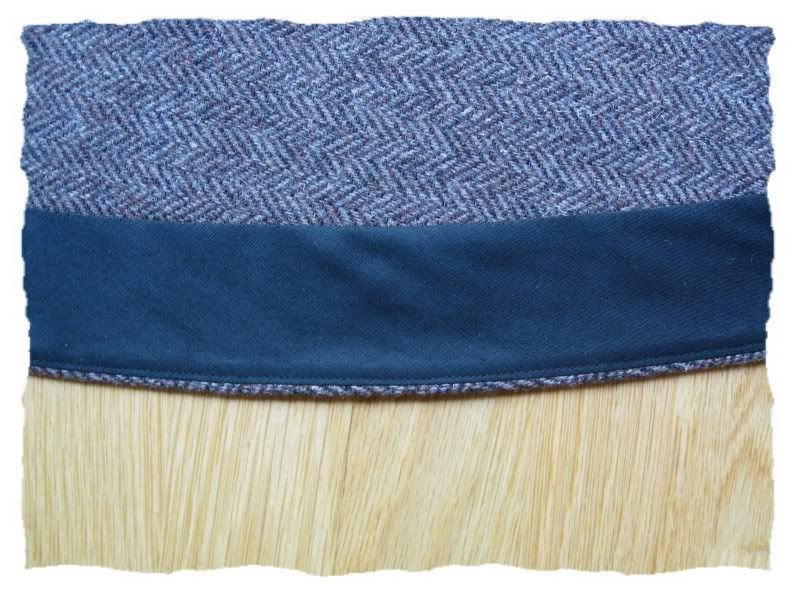 I used a purchased black bias hem facing to finish my hem. I wanted a little bit of subtle contrast to show as the skirt moves. This is my favorite way to finish a full hem...the bias allows any excess fullness to be steamed away...and the hem lies flat.
I considered horsehair braid...but I found that it added a surprising amount of body to the hem. I was amazed at this, because the tweed is quite heavy. A lovely effect it was, but too much fullness for me. If I was 30 years younger...heck yeah...DOUBLE horsehair.
I hand-stitched the skirt hem...and I finished the silk lining with a narrow double-fold hem...stitched by machine.
This lining fabric is not very photogenic, I'm afraid...or maybe it's the photographer. Ya think?
Now, I have to decide how to style this for the Circle Skirt Party...and persuade The Mailman to take my picture. I hope to see you there!