Since my dislike of camping is no longer a secret after Bonnie ratted me out (see previous post)...and since I'm usually a pretty good sport about the whole thing...The Mailman surprised me with a romantic middle-of-the-week get-away that was a little more my style. Now THIS, my friends, is camping!
This is the STUNNING Martha's Vineyard Bed and Breakfast in South Haven, Michigan...on the coast of Lake Michigan. It's a beautiful 1850's house...with a wide veranda, lush landscaping and a pond with a fountain and resident ducks!
We had a lovely room...with en suite bath... a fireplace and our own private balcony. The owners, Lou and Ginger, serve a four-course sit-down breakfast every morning...and the food was most delicious! I especially enjoyed the Caramel Apple Omelette...while The Mailman raved about the cinnamon rolls (baked in individual flower pots)! Good conversation around the breakfast table with our fellow guests made for a wonderful start to the day!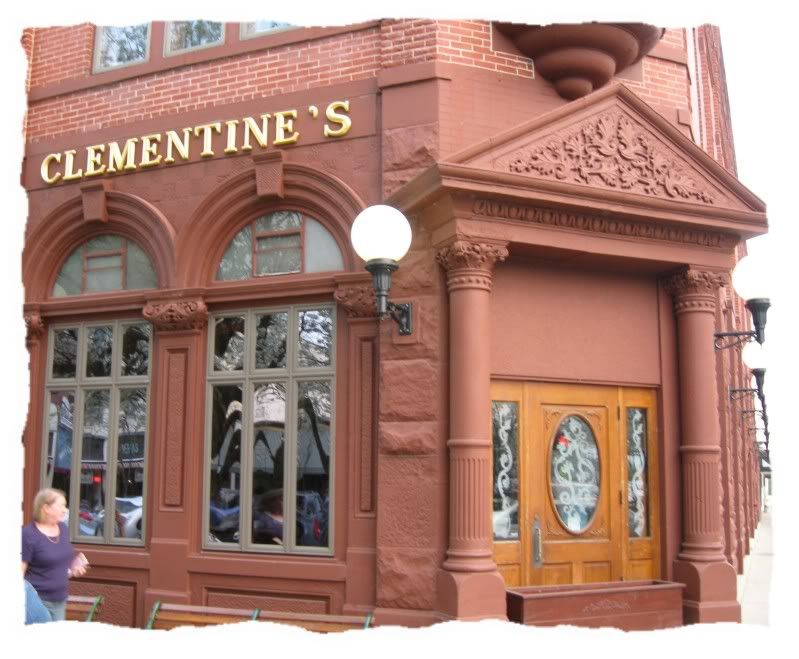 After a day of biking, golfing and lounging, we had worked up a pretty good-sized appetite...so we went into South Haven for dinner...to Clementine's, which occupies an old bank building.
Inside...soaring tin ceilings, aged brick walls, and gorgeous oak woodwork.This is the view from the dining area into the bar. I love me a pretty archway!
Good food here, as well...shrimp and crab with melted cheese and grilled tomato on a toasted French roll...and asparagus soup...yummy!
These chandeliers are MASSIVE...and original to the building.
After dinner, we strolled down to the end of the pier for a look at the lake and little bit of people-watching.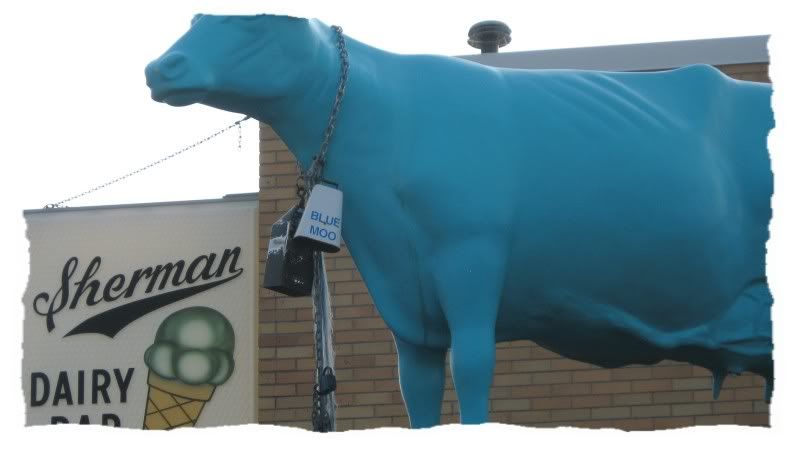 Our waitress at Clementine's recommended the ice cream at Sherman's Dairy Bar...so of course we had to go! Chocolate Covered Pretzel! The perfect ending to a very sweet date with ma hunny!